Automation Products
Industrial Automation, Communication, Instrumentation and Measurement
Industrial Automation, Communication, Instrumentation and Measurement
Five Star Electric (FSE) is a Systems Integrator that provides process automation solutions which meet the needs of virtually any enterprise in the process industries; from stand-alone processes that need basic and reliable functionality, to complex integrated enterprises that control critical or hazardous operations. We offer engineered solutions that maximize return on investment, conserve resources and optimize performance.
The key to FSE's success is the ability to network the critical motor control and the system control in one complete solution. Starting with our innovative motor control and progressing to single or multiple PLC cabinets and complete Distributed Control Systems, FSE can measurably improve plant-wide operations, performance and asset utilization for all types of industries. FSE has the capability to package and program any PLC available on the market. Our company's automation team specializes in the application and implementation of a comprehensive range of products addressing major functional areas such as automation systems & equipment and operations management software that comprise Invensys Enterprise control systems.
These control and safety systems operate some of the world's largest and most complex industrial plants such as oil refineries, power stations and petrochemical plants. FSE can also supply a full range of field devices including pressure, temperature, flow and analytical measurement and instrumentation products. From transmitters and sensors, to positioners, recorders and controllers, these devices complement our automation systems to provide a complete solution in process control.
PLC Panels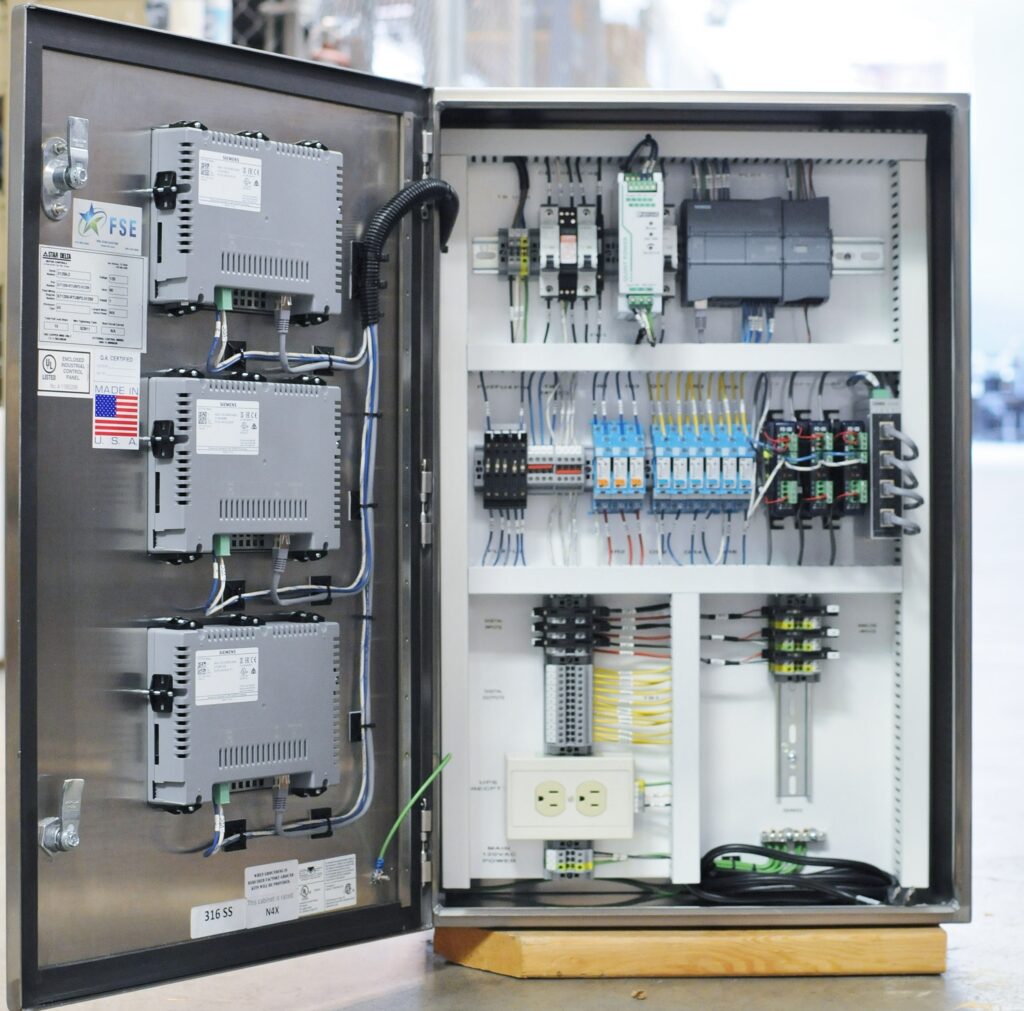 Eurotherm DCS Systems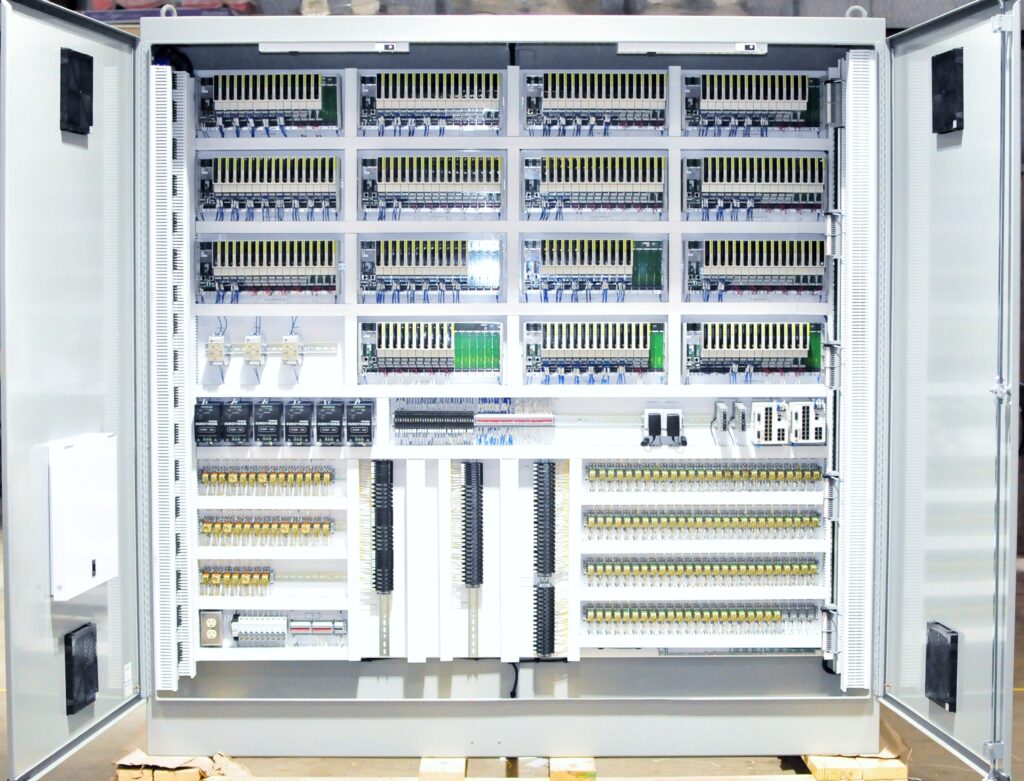 With extensive experience and application know-how, Eurotherm has a proven track record of cutting costs, increasing efficiency, improving reliability, enabling regulatory compliance and ensuring accurate reporting for municipal water and wastewater authorities and independent operating companies worldwide.
The Programmable Automation Controller (PAC) delivers performance and value, within your budget. The PAC System can start up in hours, not days or weeks. It's far more economical than traditional Distributed Control Systems (DCS); it is like a DCS at the price of a mid-range Programmable Logic Controller (PLC) that is just as easy to configure and use. The PAC System is expandable to control any part of your plant and it is backed by reliable Invensys support everywhere in the world.
Advantages
Quickly respond to changes in demand and business cycles.
Flexible to adapt to process and operations requirements.
Decreases the pain related to technology selection, maintenance and operational cost.
Regulatory Compliance – Meets stringent regulations for Electronic Records and Electronic Signatures.
Supports advanced analytical instrumentation best use and reporting, maintaining strict compliance with timely out-of-range warnings.
Enables full accountability, operational changes, data management, and knowledge management.
Flexible and extensible system that allows adapting to changing regulations.
Features
Historian Store & Forward.
CPU Redundancy.
Powerful and Versatile System.
Robust, hot-swappable CPU and I/O modules.
Flexible peer-to-peer architecture.
Independent control per node, even during network interruptions.
Seamless integration and extensive function block library streamlines engineering.
On-line configuration is supported.
Personality Card that allows you to substitute a spare controller without configuration to minimize downtime and avoid complex procedures to restart a system.
Diagnostic files made available remotely or using a simple USB memory stick to permit operational personnel to collect configuration information.
Deterministic process engine: a section of a running program could be modified with no or limited impact on the rest of the configuration.
Unified Approach.