Power Control Rooms
Turnkey solutions packaged in climate controlled prefabricated buildings
Power Control Rooms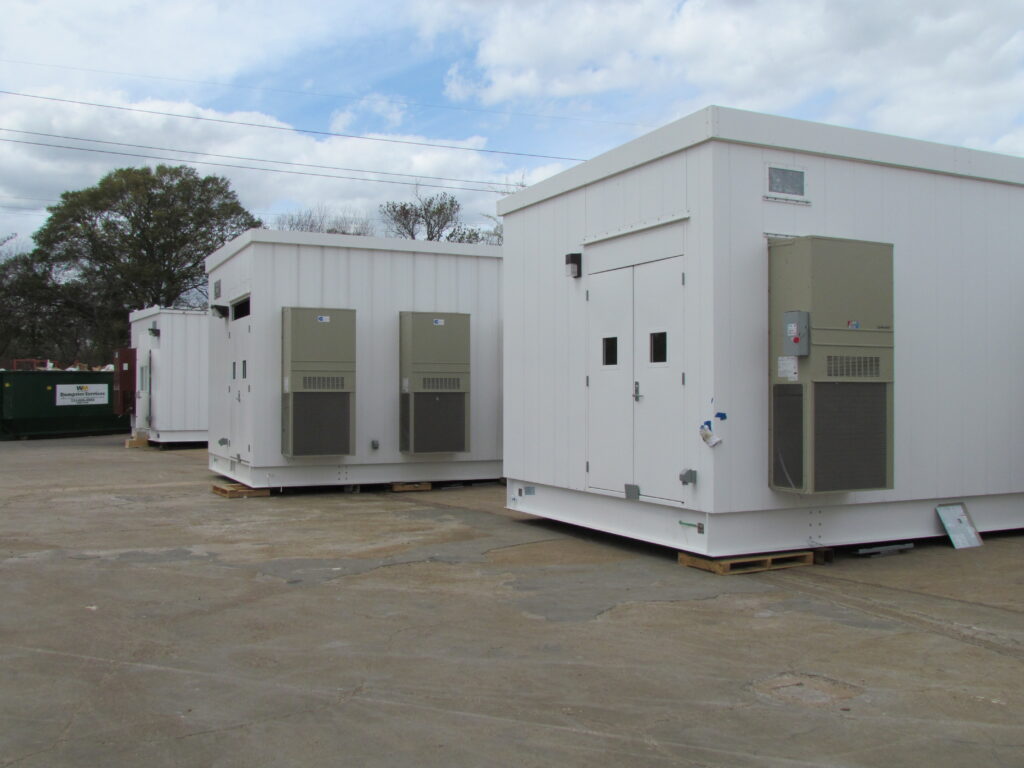 Many of our control solutions involve packaging our products in climate controlled prefabricated buildings.
Five Star Electric (FSE) is able to provide large prefabricated industrial power control rooms for use in the municipal, process, power generation, oil production and refining and pipeline industries. FSE provides single source capability, engineering services and turnkey installations designed to meet your requirements and your schedule. Common uses of these power control rooms include the housing of Remote Instruments, Power Distribution Centers, Variable Frequency Drives and Solid State Starters, Medium Voltage Switchgear and Synchronous Bypass systems.
The power control rooms are designed and constructed with vast experience and accordance to both the United States ANSI/NEMA standard and the international IEC standard. In addition, we can also provide certifications per individual state or third party agency requirements. All solutions are manufactured in Houston, TX with easy access to the local major freeways, water ways and airports. This allows for a number of options to transport your project from our factory to your job site.