Power Quality Products
Harmonic Mitigation, Filters and Reactors
Explore our Power Quality Products
Five Star Electric (FSE) can provide power transformers and magnetics for service in the most extreme conditions and demanding applications found worldwide. Many solutions are simply single power transformers. However, in many applications, it is essential to coordinate the input transformer design with a VFD, Solid State Starter or other strategic equipment. Proper coordination of these components is critical to the operation, performance, safety and longevity of the entire installation. Our products comply with applicable industry and government standards practiced throughout the world.
Universal Sine Wave Filters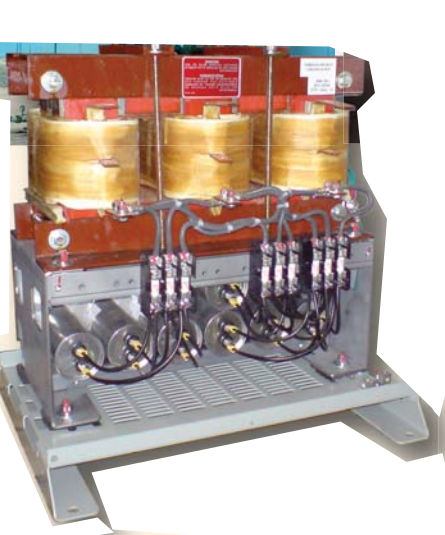 The Pulse Width Modulated (PWM) output voltage waveform of inverter equipped systems can greatly stress a standard induction motor. This is primarily due to the rapid change in voltage (high dV/dT) produced by the inverter's switching action. High dV/dT combined with a mismatch between cable and motor surge impedance can result in reflective wave phenomenon back at the motor terminals. Voltages can increase by as much as 2 to 3 times nominal peak levels possibly exceeding the insulation rating of the feeder cables and motor magnetic wire leading to insulation stress, partial discharges and eventual failure.
Resources and Links
Download Literature…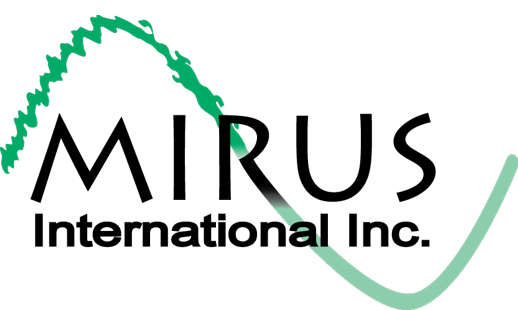 Applications
When Motor does not have adequate insulation for ASD duty
Using a number of parallel motors
Long Motor cable length
When Step-up/Step-down transformer is used between ASD and motor
There are specific requirements for peak voltage level and dV/dt rise time
Motor noise needs to be reduced
Maximum safety and reliability is needed in hazardous environments
Submersible pumps with long motor cables used in the oil & gas industry
Features
Low insertion loss and voltage drop (<2% of rated voltage)
No damping resistors required • Power delivered to motor >96%
Efficiency >98%
Improves Power Factor of the motor near unity
Reactive power compensation
Prevents transient overvoltage at motor terminals
Reduces motor noise
Filters out high frequency currents while allowing lower fundamental currents to pass
Reliable and proven performance
Dynamic VAR Compensation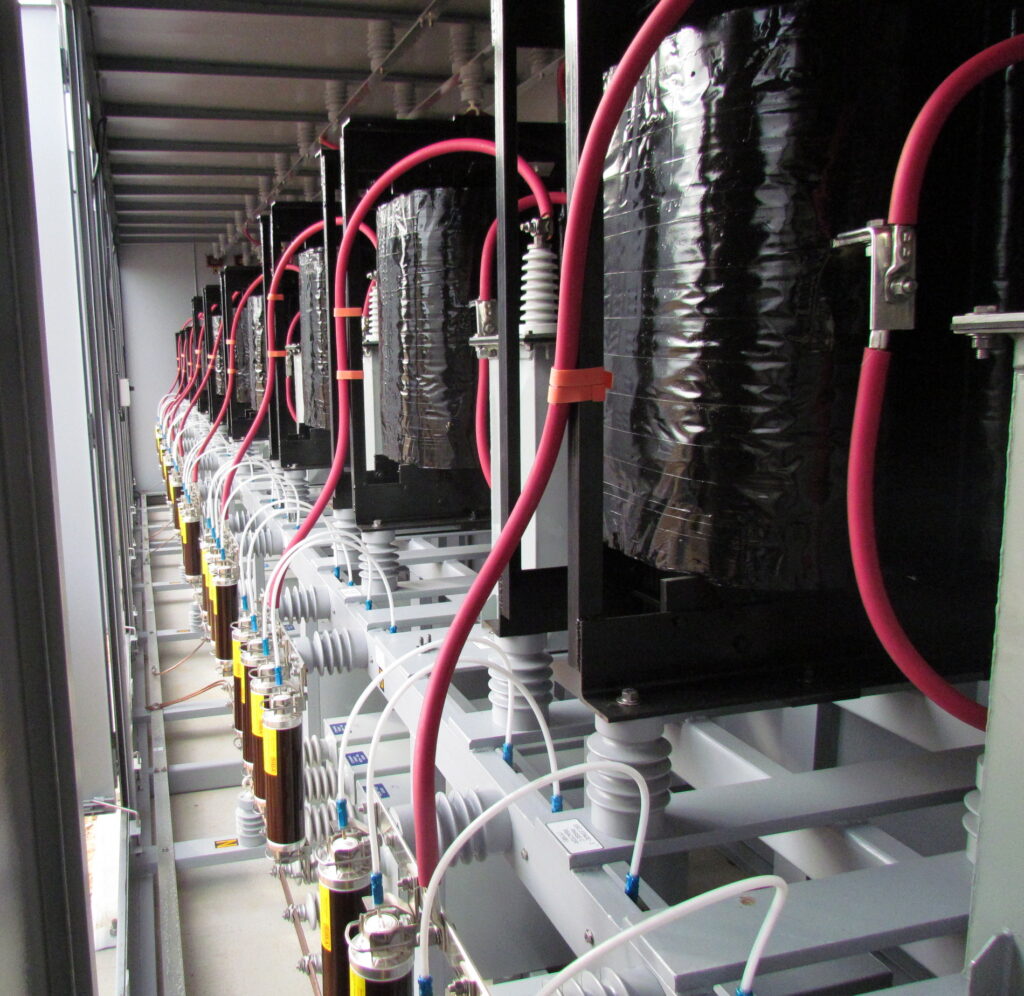 Dynamic VAR Compensation uses solid state switches, eliminating issues associated with traditional capacitor switching including inrush, restrike, limited switch life, re-switching time limits, and back-to-back switching. Harmonic problems are simplified but not eliminated. Capacitor switching to maintain Power Factor, eliminate sags or mitigate flicker occurs as often as once per cycle. With Dynamic VAR compensation, 3, 7 or 15 levels of VAR adjustment are easily possible. Based on the specific program chosen, the VAR compensator controls adjusts to what the equipment actually requires on a cycle-by-cycle basis.
Resources and Links
Download Literature…
Advantages
Resolve power issues such as voltage "Flicker" and "Sag" due to weak power supplies or motor starting.
Medium Voltage Metal-Enclosed Static VAR compensators are custom designed for power systems requiring instantaneous VAR support to mitigate voltage sags, and flicker.
This equipment stabilizes system voltage, improving equipment operation and in many cases operating efficiency and output.
The SVC controller samples phase voltage, load, and line currents at rates exceeding 7,000 times a second, analyzes them in real-time, and instantly adjusts VARs, effectively stiffening your power supply.
Metal-enclosed medium voltage capacitive filter banks designed to program and deliver the best in stand-alone SVCs, and combinations of SVCs with traditional switched power factor filter banks to quickly and cost-effectively address your specific issues.
Configurations
Operating Voltage: 2.4kV through 24.9kV
Impulse Withstand Voltage: 60kV BIL – 125kV BIL
Reactive power rating: 0.5 MVAR to 100 MVAR (binary step design, 1 to 15 steps).
Filter Type(s): Notch (Bank Pass), High-Pass, Multi-tuned.
Metal-Enclosed: NEMA 1, 3R, 4X, 12 | IEC IP10, IP14, IP56, IP52.
Comes fully assembled, tested, and ready for interconnection.
Integral air-disconnect /ground switch, fixed or draw-out circuit breaker.
Integral protection and control system.
Designed metal-enclosed banks are used by utilities and industry on three continents.
Universal Harmonic Filters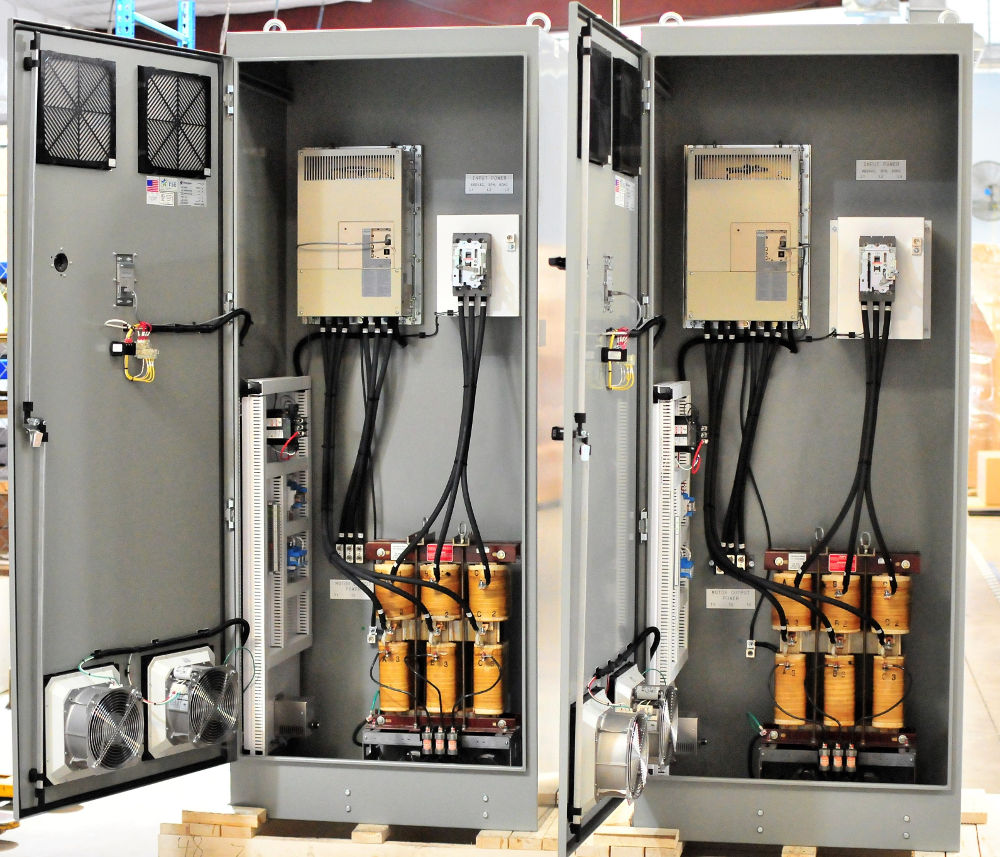 Harmonic mitigation is a major concern when applying electronic devices to any power system. Our solution is to provide passive harmonic filtering by Mirus.
Passive filters have many advantages over the active harmonic filters that are available in the market today.
Resources and Links
Download Literature…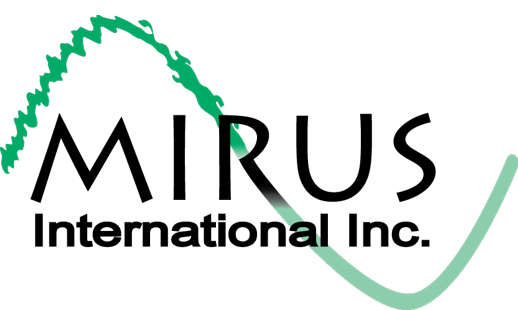 Advantages
guaranteed to meet IEEE Std 519 for both current and voltage
lower physical and financial footprint
little to no power consumption
True Power Factor greater than 0.95 from 30% to 100% load.